I've been addicted to podcasts for the last eight years or so. Earlier this year, a couple of events made me really think about podcasts – partly about how create them but mostly about how I consume them. First, a question from a viewer of the Auction Video Podcast episode 15 asked about the hardware setup I have for recording commercials and podcasts, leading to the post describing it. Second, my appearance on the Fast Talking Podcast episode 49 led me to think about the more than 50 podcasts to which I subscribe, as well as how I consume them.
I remember hearing about podcasts for years before I actually began listening – for some reason, I perceived a barrier to entry that simply wasn't there. For anyone unfamiliar with podcasts, the concept is dead simple. Episodic content is delivered to a mobile device that you can listen to on your own schedule. While you can listen to or watch them on your computer, it's much more convenient to consume on the go.
A podcatcher is any app that will allow you to subscribe to podcast feeds and automatically download them so they'll be ready to play at any time. While it's possible to stream podcasts and play them on the fly, it's much better to set your phone to download them ahead of time while it's plugged in and on wifi so it doesn't drain your battery or use up your data. It's also quite frustrating to stream a podcast and have it quit when cellular data coverage fails.
As I was thinking of the way I consume podcasts, I realized there are several requirements I have in a podcatcher and that not all podcatching apps satisfy all requirements nor are the requirements satisfied in the same way.
Custom listening speed
Most podcast apps these days allow the listener to increase the speed of playback. When I used to listen on Apple products, the built-in podcast app would let me toggle 2x listening speed,  but it was really 1.25x on iPods and 1.5x speed on iPads. Any good podcatcher should let the user enter a custom speed and actually playback at that speed without altering the pitch of the recordings. I listen at 1.75x to get through the large number of podcasts I consume regularly. I find that I pay more attention and retain more of what I've heard than listening at normal speed, which now seems way to slow.
Sync to multiple devices
I have a lot of devices, and I frequently review devices for Verizon both here on AuctioneerTech and on my personal blog at aarontraffas.com. When I stop listening on one device, I want to be able to pick up another device and begin listening exactly where I left off. Many podcatchers advertise a way to sync between devices, but not all of them will actually do it right. Pocket Casts, for example, is a very popular podcatcher that doesn't get it right. It will sync playback progress, subscriptions, filters and starred episodes, but it doesn't actually sync the podcasts. When I asked the developer what good the metadata was without the data, I was told that if they synced the podcasts it would download each episode more than once. That's the whole point! Sync is worthless otherwise. Each episode should sync to each device so it's ready to play. After an episode is completed on one episode, it should be automatically deleted from the other synced devices.
Virtual feeds
A virtual feed turns a directory on a phone into a podcast episode list. There are some podcasts to which I pay for a subscription that aren't delivered by a standard podcast feed. In this case, I download the episodes to my phone manually. Some podcast apps don't support playing manually from a folder on the phone, so they simply don't work for these types of podcasts.
Episode pinning
Some podcast feeds artificially limit the number of episodes they make available. There are some feeds that only make one episode available each day and remove all previous episodes from the feed. If you miss listening to an episode and try to get it later, it's gone for good. Episode pinning is a setting, specific to each podcast, that keeps the episodes from these feeds saved on the device until they're manually deleted. Sometimes I fall behind on podcasts, like the Mike O'Meara show, for more than the 20 episodes they make available in the feed. Episode pinning lets me make sure I don't get so far behind that the old episodes disappear before I get the chance to listen.
DoggCatcher is the right answer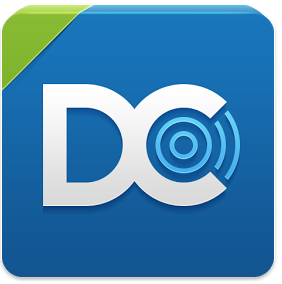 The only podcatching app I've found that satisfies all my requirements in the correct way is DoggCatcher. It may not be the best looking podcatcher, but it is by far the most feature complete. It has a very large directory of podcasts and supports searching and browsing for new podcasts in several ways, making adding new subscriptions trivially easy. It also allows manual podcast feed additions for podcasts that aren't yet listed in its directory as well as creating virtual feeds from folders on the phone itself. The Cloud Sync feature works just as it should, automatically downloading and deleting episode files on all devices.
Development is quite active, with updates to the app bringing new features very regularly. I recently had a question for DoggCatcher support regarding some user interface changes, and the response was back to me within minutes. The only feature I wish it supported was a web player or computer client of some kind so I could play my podcasts from my computer when I'm at my desk, but that's a small feature request for what is truly a feature-complete Swiss army knife of podcatcher apps. DoggCatcher is available for less than the cost of a beer at an auctioneers' conference, and you can pick it up in the Google Play Store.
Do you have other requirements for your podcast consumption or other features that you've found useful? Do you have a better app that you prefer to use? Let me know in the comments.